THE BROOKLYN TALES OF
ALEX S. AVITABILE'S
AL AND MICK FORTE
CRIME FICTION SERIES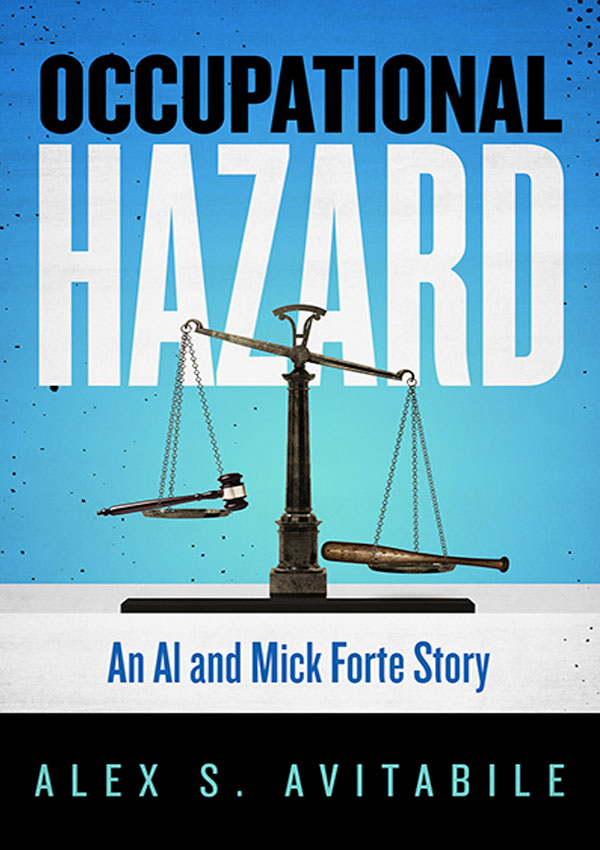 Revisit the "mean streets" of Jonathan Lethem's MOTHERLESS BROOKLYN with this tale about two cousins, who grew up on those very same South Brooklyn streets and who are up against a powerful and unscrupulous bully. One is Al Forte, a highly competent and fair-minded attorney. The other is Mick Forte, a "semi-reformed" mafioso. The bully is Gordon Gilbert, the brilliant, former head of the powerhouse law firm he built, who is now a Deputy Mayor and remains as ruthless as ever.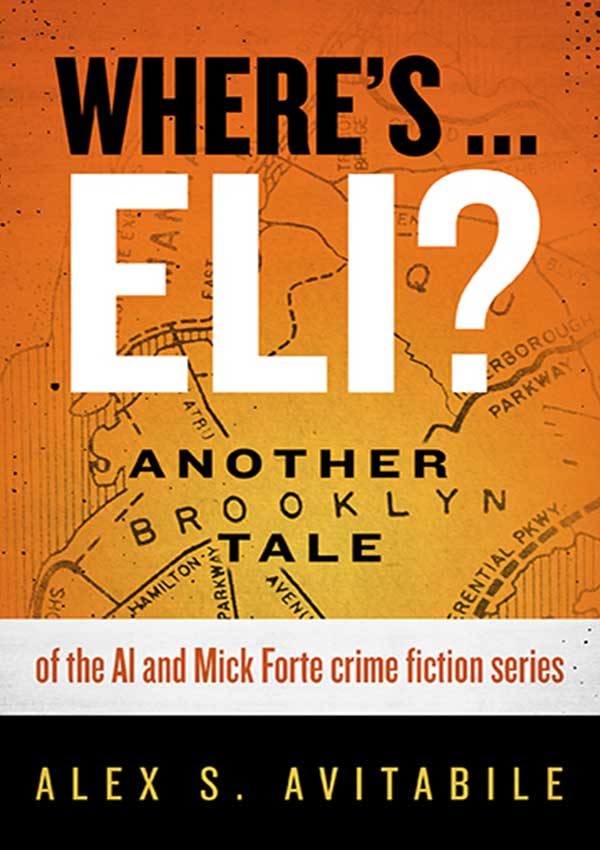 Introducing WHERE'S … ELI?, story #2 of the Al and Mick Forte series. In this tale of Brooklyn, all of Al Forte's accounts at Charter Bank, including his attorney escrow accounts, are mysteriously emptied. The on-line transfers were done on Al's computer, leading the bank and the authorities to suspect Al of trying to pull a self-perpetuated identity theft. Al says he was asleep with his computer in his possession and turned off when the transfers occurred. He and his cousin Mick Forte believe that something happened to Al's computer while it was lent to Mick's other attorney cousin, Eli Ativa. The problem is: Eli has suddenly disappeared. Al's law license and very liberty are at risk unless Al can get to the bottom of this mess.
"Fans of the George V. Higgins school of crime writing should jump at Alex S. Avitabile's new Al and Mick Forte book, Where's . . . Eli? Avitabile knows Brooklyn, and he has a gift for distinctive voices. I couldn't get enough of this book."
—William Boyle,
acclaimed author of his own tales of Brooklyn: Gravesend, The Lonely Witness, A Friend is a Gift You Give Yourself,
and City of Margins

"Occupational Hazard is a must read. Alex has a great imagination. But if you really want to know what the mean streets of South Brooklyn were like back in the day, then read my book."
—Frank DiMatteo (mobcandymag.com),
author of The President Street Boys: Growing Up Mafia (2016, Kensington Books) and co-author of
CARMINE the Snake: Carmine Persico and His Murderous Mafia Family (2018, Citadel Press Books) and of LORD HIGH EXECUTIONER: The Legendary Mafia Boss ALBERT ANASTASIA (Citadel Press Books, 2020).

"A very nicely crafted and original novel by an author with a genuine flair for narrative storytelling and the creation of memorable characters. Occupational Hazard is a fully entertaining read from cover to cover."
— Midwest Book Review

"WHERE'S ... ELI? is a heartfelt homage to Brooklyn that is clever, irreverent, honest, and downright entertaining."
— Self-Publishing Review